PixlBit's 2011 Supplemental Awards
Just when you thought awards season was over...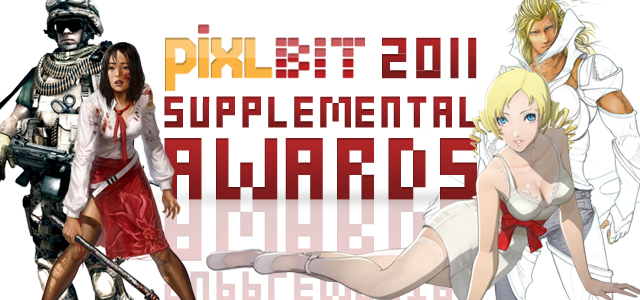 Last month we announced our Game of the Year award winners by genre, platform and overall game of the year, but we weren't through showcasing the best that 2011 had to offer. With so many games deserving of the moniker Game of the Year we have decided to expand our awards ceremony into 2012 with the 2011 Supplemental Awards. These awards seek to recognize games that excelled in a specific area whether it be through technical achievement, sheer enjoyability or utter disappointment.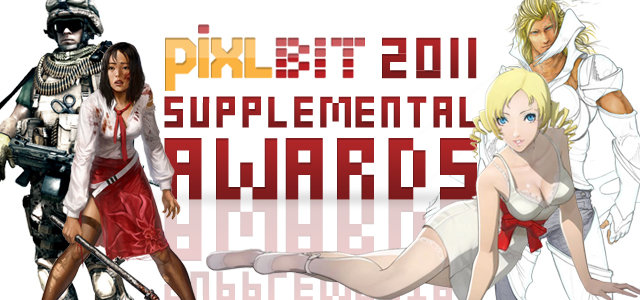 Just as our other awards, each staff member offered up their top three choices in each category. Each first place vote garnered the game three points, a second place vote got them two and a third place vote one. After the results were tallied we were able to find our winner in a fair and balanced manner.
So go ahead and click through the awards, or if you want to skip around feel free to use the Table of Contents on the right sidebar.
Feel we hit the nail on the head? Was your front runner robbed? Let us know what you think by sounding off in the comments section below!