Guilty Gear Strive delayed, slated release in June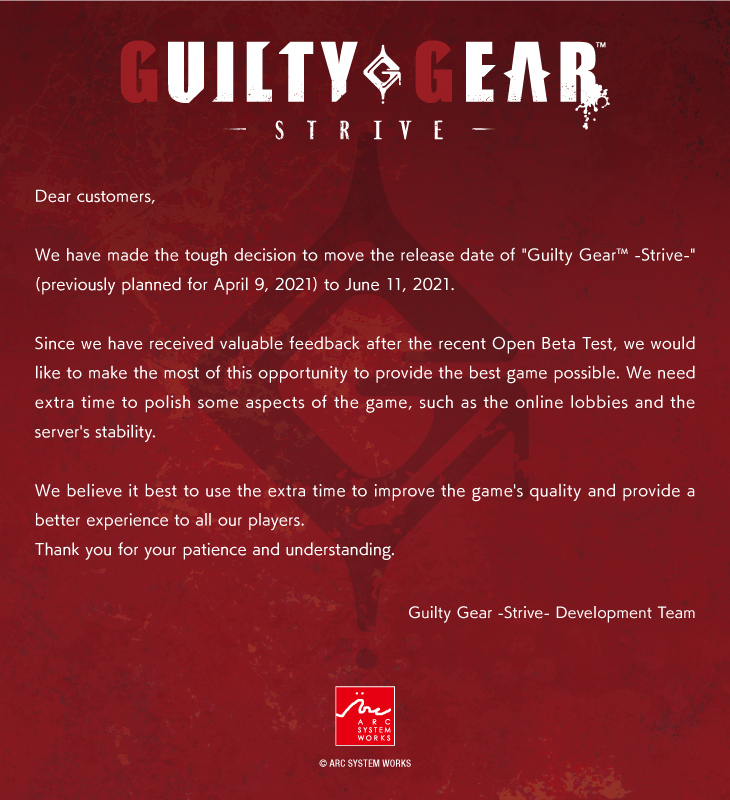 I'm actually really happy about this, since it means I can buy a PS5 later now. Plus, Cary's review (link) mentioned it feeling a bit slow, so I'm hoping that's not the case when it releases. We'll see.
Then again, I think a lot of complaints were about the online lobby and, as someone who would get creamed in any online match despite my ability to beat these single player campaigns on expert with most characters (at least in Xrd's case), I do not care about that at all.
Anyway, I can dig waiting a bit longer for a better product.