2010 Game of the Year Awards
With 2011 in full swing, the staff has reflected on the past year and highlighted the absolute best on each system.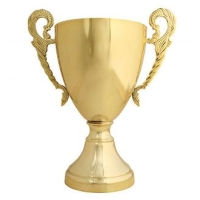 Unquestionably, 2010 was an impressive year for gaming, with many great titles releasing across all of the modern systems available on the market.
While each and every console saw some significant releases, this year was particularly great for Wii owners. Nintendo released new titles in many of their franchises, including dormant ones like Kirby, Donkey Kong Country, and Sin & Punishment.
In the downloadable space, both Xbox Live Arcade and the PlayStation Network offered a number of impressive games ranging from a unique take on tower defense in Monday Night Combat, to a brand new co-op top-down shooter adventure in Lara Croft and the Guardian of Light.
Multiplatform titles were also abundant in 2010, with so many that the staff had to have multiple rounds of tie-breaker voting to settle on a particular title.
Being our first official Game of the Year awards, we kept it simple this year, picking winners for each of the systems and each of the downloadable services, as well as a multiplatform winner. Please leave some feedback below and let us know what you think of the format, and if you'd like to see something more robust for next year.
Without further ado, I present you with PixlBit's 2010 Game of the Year Awards.