2010 Game of the Year Awards
With 2011 in full swing, the staff has reflected on the past year and highlighted the absolute best on each system.
PlayStation 3 Awards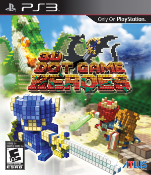 Winner - 3D Dot Game Heroes
3D Dot Game Heroes isn't a game most people would immediately think of as game of the year material, but once anyone dives headfirst into the experience they will see why the PixlBit staff loves it so much.
While not actually a part of the Zelda series, the game adopts many of the conventions and design patterns found in Nintendo's second biggest franchise. In the kingdom of Dotnia, players will embark on a quest to save the world from an evil plague. With the use of a trusty sword of epic proportions, players will decimate foes, explore dungeons, earn new equipment, and complete side quests for locals found within the game.
The combination of old school design with modern sensibilities makes 3D Dot Game Heroes the best the PlayStation 3 had to offer in 2010.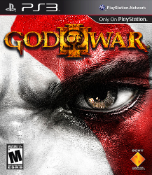 Runner-Up - God of War 3
The latest mainline entry in the God of War series is a predictable one, providing the same tried-and-true gameplay established in the very first game. While predictable, players will undoubtedly appreciate the game's striking visuals, massive battles, and epic quest that follows Kratos' warpath through the gods.
From beginning to end, players will enjoy non-stop action in this year's game of the year runner-up title on the PlayStation 3.

Honorable Mentions
Heavy Rain, Gran Turismo 5, ModNation Racers, MAG, Sports Champions