2010 Game of the Year Awards
With 2011 in full swing, the staff has reflected on the past year and highlighted the absolute best on each system.
XBLA Awards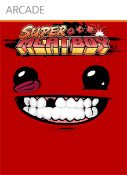 Winner - Super Meat Boy
The platformer found new roots this year with Team Meat's superbly crafted, Super Meat Boy. Pulling heavily from old school gaming concepts, this title takes simple jumping and wall sliding mechanics and stretches them to the absolute limit. For the jaded gamer tired of an industry full of sequels, Super Meat Boy jumps into the fray with something that reminds us of where gaming came from, while still creating an experience that is completely refreshing and new. This title has everything from imaginative levels, to 8-bit inspired bonus stages, to unlockable characters with varying platforming mechanics. Add all of this to a dark humerous story starring an evil nemesis named Doctor Fetus, and you've got yourself one game you won't forget for years to come.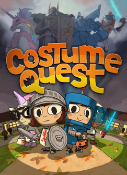 Runner-Up - Costume Quest
After last year's lackluster Brutal Legend, Double Fine has made a strong return to the market with Costume Quest. Unlike anything before it, the game is based around the long-standing Halloween tradition, trick-or-treating. Twins, Ren and Reynold, set out on Halloween to begin collecting candy, when one is kidnapped by an evil candy-snatching monster due to their candy corn outfit. This transforms the should-be-fun-filled night into a quest to save the kidnapped twin.
In order to complete the adventure players will need to team up with other local kids, collect costume parts, and dress up to gain access to a variety of different locales. These costumes aren't merely for show, as they transform players and grant them unique attack patterns in the RPG portion of the game, where players square off against the game's monsters.
A quest of perfect length, intriguing and unique gameplay, and plenty of humor make for a new Halloween classic that anyone can enjoy.

Honorable Mentions
Lara Croft and the Guardian of Light, Hydro Thunder Hurricane, Limbo, Monday Night Combat, Snoopy Flying Ace