2010 Game of the Year Awards
With 2011 in full swing, the staff has reflected on the past year and highlighted the absolute best on each system.
DS Awards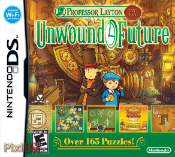 Winner - Professor Layton and the Unwound Future
Professor Layton's third DS outing (in America) was his most successful yet. Summoned to travel through time, Layton and his trusty apprentice Luke go to London ten years into the future at the request of a future version of Luke. While there, players will solve the mystery of the future deranged Professor Layton by switching back and forth between the present and past.
The biggest improvement this Layton title has seen is the stronger correlation of the puzzles to the professor's current scenario. Additionally, players perform far less screen scanning to accomplish the game's various goals. The three sub-challenges contained in the game are a real joy to complete, particularly the toy car, as is the excellently done in-game animation and voice acting.
Whether you're young or old, Professor Layton is going to challenge your mind in new ways and that makes it the best DS game of 2010.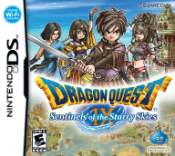 Runner-Up - Dragon Quest IX: Sentinels of the Starry Skies
Dragon Quest IX: Sentinels of the Starry Skies goes to a place where the main-line Dragon Quest titles have never gone before: Co-op multiplayer. The game has enough content to last hundreds of hours, and rarely becomes dull; a surprising quality for a handheld RPG.
Lone players or groups of friends can make their way through the land as a party full of customized characters of many classes. In the post-game, they can develop their characters to the fullest in order to take on a multitude of bosses hailing from prior Dragon Quest titles. While Dragon Quest IX lacks a bit in character development, the gameplay, class options, and post-game are considered among the best in the Dragon Quest series, making Dragon Quest IX: Sentinels of the Starry Skies PixlBit's DS Game of the Year Runner-up.

Honorable Mentions
Mario vs. DK Mini Land Mayhem, Picross 3D, Sonic Colors, WarioWare DIY, Final Fantasy 4 Warriors of Light