2010 Game of the Year Awards
With 2011 in full swing, the staff has reflected on the past year and highlighted the absolute best on each system.
PC Awards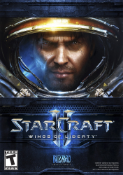 Winner - StarCraft II: Wings of Liberty
StarCraft II: Wings of Liberty is PixlBit's PC Game of the Year. While many suspected it would be difficult for Blizzard to create another RTS like the original StarCraft in respect to balance, they managed to do it again. With the launch of Wings of Liberty, Blizzard brought a title that out of the box had a fully-fledged campaign mode, a complete online ranking system, and a stage editor providing players the chance to turn StarCraft II into a near-infinite number of smaller, self-contained games.
Wings of Liberty has been quickly-accepted since its wide launch in a multitude of countries. Already, tournaments based around the game grow heated, and a following has arrived. On YouTube, Ustream, and Justin.tv, channels are devoted to broadcast and analyzing high-profile matches. In custom maps, tower defense games, RPGs, and homages to many popular video games have been released, while many, many more are in development. The volume of content available for StarCraft II is astounding; even better, most of the extras created by fans of the game are fun and easily accessible, be it analysis of the pros or top-quality maps. It's no surprise to see that we at PixlBit voted to make StarCraft II: Wings of Liberty our PC Game of the Year.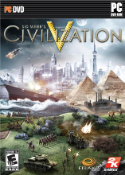 Runner-Up - Civilization V
Although it is in essence the same game that has existed for twenty years, Civilization V has had enough revisions worked in to keep both loyal followers and newcomers up into the late hours of the night forging alliances and researching nuclear missiles (to later break those alliances in style!). Civilization V has retained the same attention to detail and quality that places it as the gold standard of turn-based strategy genre.

Honorable Mentions
Puzzle Dimension, Minecraft