2010 Game of the Year Awards
With 2011 in full swing, the staff has reflected on the past year and highlighted the absolute best on each system.
Xbox 360 Awards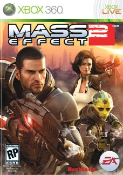 Winner - Mass Effect 2
Winner of PixlBit's 360 Console Exclusive Game of the Year, Mass Effect 2 stunned fans with an explosive (pun intended) opening sequence and an incredibly immersive universe to play in. BioWare listened to the critics of Mass Effect and changed the game engine to be a much cleaner experience, focusing more on making it a shooter with RPG elements.
Once again, players strap on the boots of Commander Shepard and are told of a threat to the whole galaxy by the Illusive Man. To defend against the threat of another Reaper incursion, players embark on a quest to assemble a team. Beautiful visuals and amazing voice work contribute to the gameplay as well as refined shooting mechanics that give the game a smooth pacing with enough optional quests to allow players time to explore the world.
With great running gun battles, stressful boss fights, and intense cliff hangers, Mass Effect 2 achieves its admirable goal of leaving us all waiting for the final chapter in the trilogy.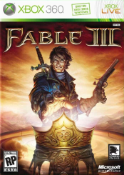 Runner-Up - Fable III
Providing a mix of adventure, action, simulation, and RPG-styles of gameplay, Fable III is a jack of all trades. Players looking to be engulfed in a living, breathing world can easily lose themselves in the world of Albion. With thousands of unique NPCs to talk to, hundreds of quests to embark on, and many sidequests to partake in, players won't soon run out of tasks to complete. While the end of the game is a bit suspect, the ride all the way up to it is a memorable one that players will undoubtedly fall in love with.

Honorable Mentions
Halo: Reach, Crackdown 2, Alan Wake, Splinter Cell: Conviction