2010 Game of the Year Awards
With 2011 in full swing, the staff has reflected on the past year and highlighted the absolute best on each system.
PSP Awards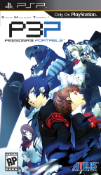 Winner - Persona 3 Portable
If you frequent PixlBit, by now you have a strong understanding of the love this staff feels for the Atlus developed and published title. The game started life on the PlayStation 2 with just a single quest focused around a male protagonist.
Mixing standard RPG elements with real time components, a weakness system, demon fusion, and demon classes, players are left with a dynamic and highly strategic Japanese RPG. Combine this with the game's other half, which has players partaking in the daily life of a high school student, and things become even more interesting. Thanks to social linking, players will be able to power up their demons and fusion powers in the RPG portion of the extremely lengthy quest.
Even if you aren't a fan of RPGs, Persona 3 Portable does the genre incredibly well and morphs it into something very unique; it's truly a game that shouldn't be missed. Now with a full female quest available, even those who made their way through the original title should revisit for the new dialog and social links.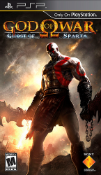 Runner-Up - God of War: Ghost of Sparta
For those who aren't fans of RPG gameplay, but instead prefer fast-paced, non-stop action, God of War: Ghost of Sparta is the game for you. Following the story of Kratos as he searches for his long lost brother, players see the makings of the storyline for God of War III. Along the way, players will destroy hundreds of enemies and solve a few different in-game puzzles.
Though portable, Ghost of Sparta matches up to its console brethren amazingly well, and the same polish and good design found there is equally present in Kratos' second handheld journey. Clocking in at a mere four hours, it isn't quite Game of the Year material, but it's a fun ride while it lasts.

Honorable Mentions
Metal Gear Solid: Peace Walker, Ys: The Oath in Felghana, Ys Seven, Kingdom Hearts Birth by Sleep