2010 Game of the Year Awards
With 2011 in full swing, the staff has reflected on the past year and highlighted the absolute best on each system.
DSiWare Awards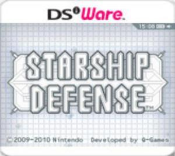 Winner - Starship Defense
The DSiWare service has seen an influx in quality titles this year. Out of them all, 2010's pick of the pack is certainly Starship Defence. This entertaining title truly exemplifies the pick-up-and-play nature of the DS, and though tower defense games may feel played out on the web, Q Games does a terrific job of shaking up the formula while still retaining the core appeal of the genre.
With an open ended enemy advance pattern, players must stay on their toes in order to quickly respond and strategically place the right weapons in the right spot for the right enemies. For those who love puzzles, this game is ideal, as each mission is really just a puzzle that needs to be solved. Though players may initially try a strategy based on building all the cannons money can buy, it will only get them so far. Starship Defence is a gaming experience that requires careful thought and quick planning in order to achieve success. With a small investment of 500 Nintendo points, this title is well worth the price of admission.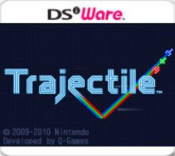 Runner-Up - Trajectile
It was a close call for the top spot on DSiWare this year, but both winning spots ultimately went to Q Games. While the staff agreed that Starship Defense offered the better of the two experiences, the competition was stiff. Trajectile offers unique puzzle gameplay that has players using a combination of different bouncing vessels to destroy specific blocks hung above the launch point. Similar in many ways to Arkanoid, players need to plan the path of the ships in order to eliminate as many blocks as possible, while conserving future waves of ships to score the highest amount of points.
With a massive number of levels, stiff challenge, and a mere $5 price tag, Trajectile is an excellent on-the-go DSi game to have always on-hand.

Honorable Mentions
Shantae: Risky's Revenge, Link 'n' Launch