2010 Game of the Year Awards
With 2011 in full swing, the staff has reflected on the past year and highlighted the absolute best on each system.
Multiplatform Awards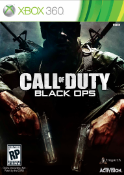 Winner - Call of Duty: Black Ops
Call of Duty: Black Ops is the premier first person shooter experience on any console this year. Coming hot off the heels of last year's Modern Warfare 2, many did not expect Black Ops to perform as well as the previous title. Not only did it perform to standard, but it surpassed all others. Breaking sales records, the latest in the long-running Call of Duty series takes players to the era of the Cold War with a bang. Boasting refined and improved gameplay, Black Ops is set apart from the crowded pack of would-be shooter greats, without feeling stale.
Expanded customization in the online multiplayer makes for a more personal and engrossing experience as players are able to choose what they unlock as they rank up and how to appear in the game. All-new zombie modes including a couple presidential scale surprises spice up the game and prolong replayability long after other games demand your purchase of DLC or a hastily constructed expansion. This game truly is a bang for a gamer's buck.
An energetic single player campaign nicely rounds out this quality title with an exciting new era and setting for players to enjoy. No matter the system, Black Ops gives gamers more action and entertainment for dozens if not hundreds of hours of play in a time where 5-7 hours is the acceptable norm. This is the quintessential game for the first person shooter fanatic.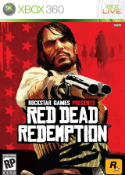 Runner-Up - Red Dead Redemption
Lost in a tiebreaker vote to Black Ops, Red Dead Redemption is unquestionably game of the year quality. Players take the role of ex-outlaw, John Marston, who is working as a bounty hunter trying to capture his old posse, go straight, and provide a new life for his wife and son. With Grand Theft Auto style gameplay, players will work through a variety of tasks in a Wild West landscape. All facets of the game embrace this setting, providing for a genuinely engaging and intriguing quest that immerses players from beginning to end.

Honorable Mentions
Dead Rising 2, Bayonetta, Assassin's Creed Brotherhood, Vanquish, Super Street Fighter IV, Final Fantasy XIII, Darksiders, Rock Band 3