Hallmark Ornament, Xbox Outage, Uncharted 3
I found out about a new Hallmark Keepsake arcade cabinet ornament and had to have it. Then Xbox live went down and I couldn't play Metro 2033 Redux, so I played Uncharted 3 on PS4 instead.
Defender arcade cabinet keepsake Hallmark ornament: I loved the Donkey Kong cabinet they made last year, so when I heard there was a Defender one for this year I couldn't resist. Here's a pic: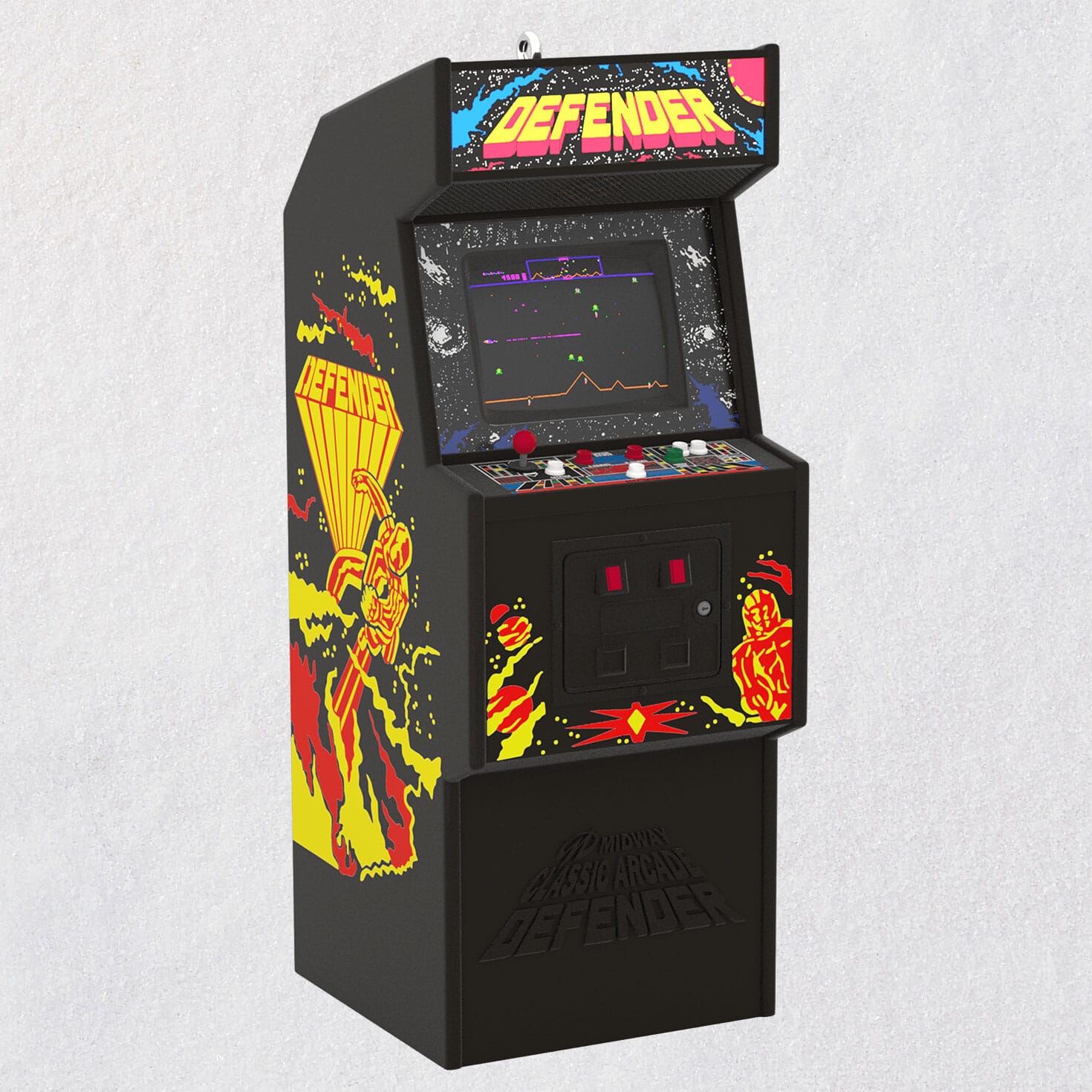 It's very detailed and exactly like the real one. It even plays a short sound bite from the actual game if you press one of the buttons on the control board. It comes with 3 tiny coin sized batteries. It's $22 but I think it's worth it. It looks great.
Xbox Outage: I got online but my friend didn't and then suddenly I got kicked off too. So I got a little bit of time with Metro 2033 but not much. Funny, that without internet, I can't sign in to my account. At least, I don't think so. I didn't want to play without recording achievements and such so I switched to my PS4.
Uncharted 3: I played Uncharted 3 the rest of the time and got very far in the game. It's amazing how well this game stitched together cut scenes with gameplay. You never feel like you're taken out of the game. It feels like a long interactive movie. All the gameplay elements work great: shooting, hand-to-hand fighting, climbing and puzzles. I almost got stuck on one puzzle but finally figured it out. This game still looks great too. Voice acting is top notch as well. I'm really enjoying it. I hope to finish it tomorrow. I can't believe there are two more games in the series I never played. I have some catching up to do.